About Us
design42 New Media Web Design is a full service internet business service provider. We have had the opportunity to work on a wide variety of successful projects.
Our main office is located in Hendersonville, North Carolina. We are a Dun & Bradstreet Listed company.
The business began in 1999 on the Technology Coast, working in Palm Beach, Boca Raton, Ft. Lauderdale and Miami.
Working together with businesses, other employees and subcontractors design42 developed a systematic approach to web production that enables us to develop unique web strategies that will work for your business. design42 can work together with you and your team to assist you in building your successful web presence.
We are available as employees or subcontractors, by the hour or by the project. Under the right circumstances, we are interested in performance-based compensation, where we make money when you make money. We work with you to define the project's objectives and goals and are paid a percentage of increased profits directly attributable to our efforts or other pre-arranged compensation.
In 2005, the partners returned to Western North Carolina, to be near family. Thomas lives in Brevard and Carla is in Hendersonville. We continue to support clients in the South Florida area and work with clients and other developers world-wide.
design42 New Media Web Design works with clients world-wide. We enjoy working with local businesses in Western North Carolina and the Greenville/Spartanburg area.

design42 Receives SBCA Best of Business Award for 2011 & 2009 in the Graphics Category for Ft. Lauderdale
In recognition of achievement, design42 has been presented with an SBCA Best of Business Award for Ft. Lauderdale for Graphics...Read More >

Carla Sikorski Kirby comes to the team with a background in design, advertising and copy writing. Her considerable experience with web usability combined with a pragmatic approach brings projects in on time and on budget. She works on a PC platform and is responsible for research, copy writing, architecture design and development. She has worked as a team member and has developed complete web projects independently.
Carla has been a presenter at the Macromedia User Group at Nova University on Search Engine Optimization. ( I have four white Macromedia T-shirts, one of the coveted black Macromedia T-shirt AND the pocket protector!)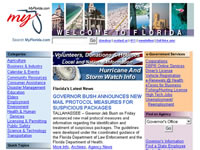 Carla has worked for design firms such as Fusive, Acorn, Signature, Ranger Technologies and Randstadt on large projects for corporate clients.
A highpoint in her career was working for Fusive on www.myflorida.com. Carla was on the team that cleaned up content from all of the state of Florida's existing web sites to give a consistent look and feel to the new State of Florida portal site. The team was able to complete the assignment on a very short deadline. It was an exciting project, culminating with Governor Jeb Bush unveiling the site live on television in front of more than a thousand media professional and IT executives.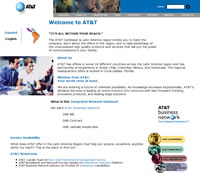 Carla has also had the opportunity to work on projects for AT&T, Countrywide, diamond.com and mortgage.com. She has also worked in-house for large corporate sites, such as Emtex and Océ.
Carla uses the knowledge and experience gained working on these large projects and applies it to smaller projects, working closely with small to medium sized business owners or employees. She also performs web maintenance and develops short-term projects for international corporate clients. Take a look at our portfolio. See what we can bring to your project.

Thomas Aylott combines his natural artistic talent with a strong understanding of cutting edge technology. He works on a Mac platform. He develops graphic materials for both web and print. He has worked as a team member and has developed complete web projects independently. He is currently unavailable to accept new projects.
design42 New Media Web Design works with clients world-wide. We enjoy working with local businesses in Western North Carolina and the Greenville/Spartanburg area.
Henderson County including Hendersonville, Bat Cave, Green River, Zirconia, Carriage Park, Edneyville, Etowah, Flat Rock, Horse Shoe and Tuxedo
Polk County including Saluda, Columbus and Tryon
Transylvania County including Brevard, Lake Toxaway, Cedar Mountain, Rosman, Penrose, Pisgah Forest and Sapphire
Buncombe County including Asheville, Alexander, Black Mountain, Enka-Candler, Fairview, Fletcher, Skyland and Weaverville
Rutherford County including Rutherfordton, Forest City, Lake Lure, Chimney Rock and Spindale
Upstate South Carolina including Green River, Greenville, Inman, Spartanburg, Anderson and Clemson
Clay County including Brasstown, Hayesville and Lake Chatuge
Haywood County including Canton, Clyde, Lake Junaluska, Maggie Valley and Waynesville
Jackson County including Cashiers, Sylva, Dillsboro, Cullowhee, High Hampton, Willets, Webster, Tuckasegee and Glenville
Madison County including Marshall, Mars Hill, Laurel, Hot Springs, Spring Creek and Walnut
McDowell County including Marion, Old Fort, Little Switzerland, Sugar Hill, Nebo, Woodlawn and Lake James
design42 New Media Web Design offers the Quality, Local, Professional help you are looking for. We can begin working together with a low initial down payment. We can set up an installment plan, then quickly get your project on the web. We will furnish you with a specific contract; work by the project or by the hour. You will get invoices and receipts to help you track your expenses.